As we move closer to the end of the Brexit transition period, the UK Government continue to push forward with plans to revise the product marking regime and implement a new, post-Brexit mark for products sold in Great Britain. The new UKCA ("UK Conformity Assessed") mark will replace the existing CE marking system in Great Britain when the Brexit transition period ends on 31 December 2020, subject to any provisions contained in an EU-UK trade deal.
On 3 September 2020, amidst calls for greater clarity, the UK Government published further guidance on the UKCA mark. In the article below, we provide an overview of what businesses need to know in order to get ready for the change of regime.
What is the UKCA mark?
The UKCA mark will be the new product mark to confirm that the relevant product meets certain health, safety and environmental regulations and standards. It replaces the CE marking regime for certain goods placed on the market in Great Britain (England, Wales and Scotland – but not Northern Ireland). It covers most goods which previously required CE marking (but now also includes aerosol products).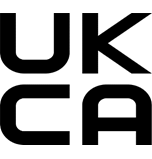 A separate regime will exist for Northern Ireland, which will continue to require CE marking or a new UK(NI) mark. The UK Government has promised to publish guidance on this shortly.
If you are an affected business, this table summarises what mark you need for which market and which notified body can help you get it after 31 December 2020. This is explained in further detail below.
| | | | | |
| --- | --- | --- | --- | --- |
| CE Mark | Yes, until 31 December 2021 provided you meet the criteria (see below) and EU and UK requirements for the product remain the same. | Yes | Yes |  EU-based |
*Subject to further guidance published by the UK Government.
What products does the UKCA mark apply to?
As of 1 January 2021, the UKCA mark will apply to all products that currently require a CE mark. This includes products such as toys, electrical equipment, radio equipment, measuring instruments, PPE and several others. The UK Government now intend to also include aerosol products within the UKCA marking regime. A full list of products that will require the UKCA mark can be found in the guidance. A list of relevant UK legislation that currently requires CE marking can be found here.
Are the technical requirements for the UKCA mark different to the CE mark?
From 1 January 2021, the technical requirements (or "essential requirements") and the conformity assessment processes and standards used to demonstrate conformity, will remain largely the same. This is not to say that such standards will not change if/when the UK Government chooses to deviate from the existing EU rules, but for now, the requirements will continue as before.
Manufacturers of products which enjoy the extended deadline for compliance with UKCA marking requirements (see further below) will be well-advised to monitor regulatory developments very closely – these longer deadlines give more time to the UK regulator to develop their own requirements (as opposed to just copying the EU ones). Whilst the UK Government have said they do not currently have plans for this, there may be a shift in stance once the transition period comes to an end.
The rules relating to the sizing and affixing of the UKCA mark remain largely the same as the CE mark. However, a key change is that from 1 January 2023, the UKCA mark must be, in most cases (medical devices being a notable exception), affixed directly to the product (as opposed to supporting packaging or documentation). This is an important change that may require alterations in product design and labelling.
Do I still need a Declaration of Conformity?
Yes, a UK Declaration of Conformity will be needed for most products lawfully bearing a UKCA marking. The information required will largely be the same as what is currently required on an EU Declaration of Conformity.
On 1 January 2021, the UK standards used to assess products in order to award a UK Declaration of Conformity will be the same as the EU standards.
When do I have to apply the UKCA mark?
The UK Government is encouraging businesses to implement the new UK regime as soon as possible after 1 January 2021.
The product must be UKCA marked immediately from 1 January 2021, if all of the following criteria apply:
it is covered by legislation which requires the UKCA marking (see above)
it requires mandatory third-party conformity assessment (as opposed to self-declaration)
a conformity assessment of the product has been carried out by a UK-based conformity assessment body and conformity assessment files have not been transferred from the UK body to an EU-based body before 1 January 2021.
This will be the case if your product has been CE marked and certified by a UK-based notified body. The reason for this is that after 1 January 2021, the certificate obtained from that UK body will no longer be valid, as UK notified bodies will no longer be recognised by the EU.
In this scenario, you will have the following options:
Continue to work with UK-based notified body and apply the UKCA mark on products from 1 January 2021. This will be a good option if you are a business selling products in Great Britain only. If you are exporting to the EU/EEA, you will need to get in touch with an EU-based notified body anyway, as its current CE mark will no longer be valid (see further below). If you are exporting your product to Northern Ireland, you will also need the UK(NI) mark – the Government promised to publish more guidance on this soon.
Work with an EU-based notified body to gain the CE mark. This will allow you to sell your products in the EU market and in Northern Ireland, and, for a limited time after the end of the transition period, in Great Britain (see below).
Can my products continue to be CE-marked for GB and EU markets for now? What about existing stock already marked?
GB Market
To provide for an adequate period of transition and allow businesses to prepare, the UK Government has said that CE-marked goods that meet EU requirements can continue to be placed on the GB market until 31 December 2021, but only where EU and UK requirements remain the same. Such goods must meet any of the following criteria in order to continue to use the CE mark:
the CE mark is applied to the goods on the basis of self-declaration
any mandatory third-party conformity assessment was carried out by an EU-recognised notified body
the certificate of conformity previously held by a UK approved body has been transferred to an EU-recognised notified body.
The UK Government has confirmed that as of 1 January 2021, the requirements will remain the same as in the EU and there are no plans to diverge at this time. On that basis, it appears that for many products there will be some breathing space before businesses need to adjust to the new regime.
The UK Government is encouraging businesses to implement the new regime as soon as possible. Now may be the time for you to put a schedule and budget in place to make the necessary changes, considering the lead times and additional other additional resources (including personnel) that may be needed to effect any labeling changes, in order to be ready ahead of the relevant deadline (1 January 2022 for most products).
However, given the volatility of the political situation, before putting those plans into action, you may decide to wait and see if anything changes in respect of mutual recognition of the UK and the EU product marks.
EU Market
f you have obtained a certificate of conformity from a UK-based notified body and applied a CE mark to your products on that basis (and want to continue to sell that product on the EU market), you will need to apply for a new certificate from an EU-based notified body (as UK bodies will no longer be recognised) – unless there is a significant change to the current arrangements. You should check with your UK-based notified body regarding the steps they are taking to assist with this – some UK notified bodies have set up branches in the EU as part of their Brexit preparations.
Existing Stock
Goods that have been fully manufactured prior to 31 December 2020 and CE marked can still be placed on the GB market after 1 January 2021 (even if they should bear the UKCA mark), so long as they are from that pre-existing stock.
Can products be marked with both the CE and UKCA marks?
Yes, the UK Government has said that goods can carry both the CE and UKCA marks, so long as they are fully compliant with both UK and EU regulations (which remain the same, for now). As such, affected businesses may consider applying both marks in order to sell the same product/model in both the EU and GB markets. Again, this could mean changes to product design, packaging and labelling.
What about the different rules relating to "specific products" such as medical devices?
The UKCA guidance makes it clear that different rules will apply to certain product categories listed in that guidance. In some cases, manufacturers may enjoy extended deadlines for compliance (for example, medical devices manufacturers do not need to use the UKCA mark until 30 June 2023), but they may need to contend with additional registration requirements and other operational challenges. If you are affected by the changes, you should make sure you check what rules apply to each type of product you sell.
How can we help you?
Taylor Wessing regularly advises UK-based and international businesses in relation to product safety and regulatory issues (including CE marking obligations), product labelling and the management of product liability risks. If you require advice relating to the new UKCA regime and how your business/products may be affected, or any other aspect of your business, please do get in touch.