Head of Taylor Wessing Ireland Adam Griffiths is joined by Andrew Murphy, a partner at Erisbeg, to discuss value accretion, Erisbeg's investment approach, and the evolving Irish market.
Topics covered include:
how Erisbeg was founded, and its growth over the past few years
how Erisbeg's flat structure and the team's varied experience have contributed to its success
how Andrew's entrepreneurial background has helped him identify opportunities/add value
the Irish private equity market's evolution since 2017 and how it might change in future.
Listen to the episode above, or via Apple Podcasts, Spotify, Amazon Music, Google Podcasts or Stitcher.
Subscribe to The Waterfall
---
Guest speaker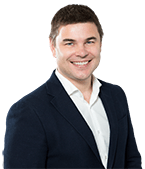 Andrew is well known across Ireland's start-up and entrepreneurial community. A chemical engineer and former chemical plant manager with Henkel for the first part of his career, Andrew founded a healthcare technology start-up, Slainte Healthcare, in 2006.
Over time this grew into two entities. One, Claimsure, was sold to Clanwilliam Health in 2015 after establishing itself as the central platform for revenue cycle management across the Irish healthcare system. The second, Vitro Software, is an electronic medical record platform that has scaled internationally.
Andrew was nominated for Entrepreneur of the Year in 2014, and since 2016 has assisted numerous companies to scale internationally.