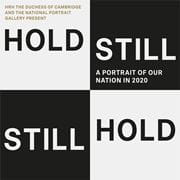 #HoldStill2020 is open to people of all ages and abilities in the UK and aims to create a collective portrait of the nation's experience of lockdown, focusing on core themes of 'Helpers and Heroes', 'Your New Normal' and 'Acts of Kindness'.
Hold Still will create a unique photographic portrait of the people of our nation as we hold still for the good of others, and celebrate those who have continued so we can stay safe.
We're thrilled to be able to support Hold Still. It's a privilege to be part of such an accessible project that we feel sure will capture everyone's hearts and imaginations, bringing us all closer together in these extraordinary circumstances."
Shane Gleghorn | Managing Partner, Taylor Wessing
Capturing a snapshot of the UK
| | | | |
| --- | --- | --- | --- |
| Captain Tom Moore Twitter @captaintommoore5 year old Eadee © West Midlands Ambulance Service | Nurse Aimée Goold after a 13-hour shift treating coronavirus patients © Aimée Goold | 5 year old Eadee © West Midlands Ambulance Service | Grandparents and grandchildren visiting in isolation © Chris Page |
The campaign will capture a snapshot of the UK at this time, creating a collective portrait of lockdown which will reflect resilience and bravery, humour and sadness, creativity and kindness, and human tragedy and hope. It will also act as a reminder of the significance of human connection in times of adversity, and that although we were physically apart, as a community and nation, we all faced and rose to the challenge together. With HRH The Duchess of Cambridge's involvement, a selection of the images submitted will be curated into a digital gallery developed by the National Portrait Gallery.
Getting involved
We'd love our clients, partners and friends to get involved in this valuable initiative. You can find out more on how to submit your image on the National Portrait Gallery's website.

We'll also be sharing some of the entries as they come in and celebrating the wealth of creativity and stories that people all over the country share. You can keep an eye on our Instagram and Twitter pages for more updates just like the one below:


Why this matters to Taylor Wessing
Our sponsorship of the Taylor Wessing Photographic Portrait Prize, held annually at the National Portrait Gallery, has been central to our firm's culture for the past twelve years. During a moment of such uncertainty for the country, we are delighted to continue our support of the arts and the National Portrait Gallery, and in turn celebrate the resilience, kindness and creativity of the nation's public.

As Shane Gleghorn, Managing Partner, Taylor Wessing says,
For a long time we have enjoyed working as a team with the National Portrait Gallery to create a platform that allows talented photographers to flourish. Creativity is such an important part of our culture. It plays a central role in helping us to understand different perspectives, so it's a pleasure to support this project which will enable people to use their photographs to connect and share their stories.

"