Hold Still, the nationwide community project spearheaded by HRH The Duchess of Cambridge and the National Portrait Gallery and supported by Taylor Wessing, has selected its final 100 portraits for a first-of-its-kind photography exhibition.
Over 31,000 submissions were received from across the country during a six-week period between May and June, with the aim to contribute to a unique collective portrait of the UK during lockdown, and to celebrate personal and shared stories of resilience, kindness and creativity.

A panel of judges, including HRH The Duchess of Cambridge and National Portrait Gallery Director Nicholas Cullinan, selected the final 100, assessing the images on the emotions and experiences they conveyed. The final portraits can be viewed in the Gallery's online exhibition, including these wonderful examples below.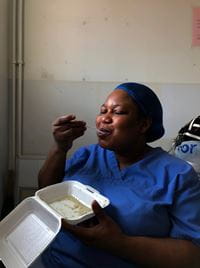 Images top to bottom: Gimba - the ward host; Prayers for our community
We have supported the Gallery through the annual Taylor Wessing Photographic Portrait Prize for 12 years. The Prize is one of the most prestigious photography awards in the world and showcases new work that has been submitted by some of the most exciting contemporary photographers. It's been a privilege to have been able to extend our support of photography to the wider public through the Hold Still project.

Managing Partner Shane Gleghorn, said: "This is a period where it has been vitally important to continue our long-standing support of the arts and the National Portrait Gallery, as well as to support a project aimed at celebrating the resilience of our communities. The quality of the final portraits is astonishing and will endure as a testament to the strength of character of the British public."
Reviews of Hold Still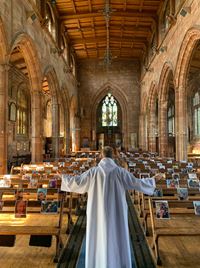 This is
the most moving exhibition of photography that I have ever experienced.
"
Lemn Sissay | Author, Broadcaster and Hold Still judge

The smartphone has snapped at the heels of the professional photographer for years. But with this project amateurs truly come into their own. The chief strength of this show is its breadth. It is a multi-faceted view assembled by the compound-eye of a nationwide collective. This is not to detract from the technical competence.

"
Rachel Campbell-Johnston | Chief Art Critic for The Times
Scrolling through brings back all-too-raw memories: the daily privations... but also flashes of joy.

"

Alastair Sooke | Chief Art Critic for The Telegraph
The images convey many moments of sadness, anxiety and isolation but also cheery community spirit and good humour.

"

Mark Brown | Arts Correspondent for The Guardian