Inspiring new talent, together
No young person's future should be limited by their start in life. 
Since 2010 we have worked with Future First to support young people in state schools across the country.
Our mutual aim is to build students' confidence, increase their knowledge of the range of careers in an international law firm and inspire them to reach their full potential.
How we work together 
We were Future First's first employer partner: we've supported their growth from a London-based start-up in 2010 to a national organisation today
Career Insight Days and student mentoring: students take part in interactive workshops with our volunteers, including mock interviews with personalised feedback
Our alumni programme: our volunteers are invited to attend workshops and events with students at their old school, all facilitated by Future First's team of education professionals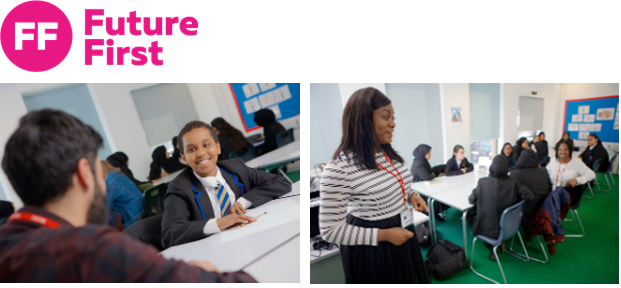 Our volunteers love Future First
Our partnership also provides our people across the business – and our clients too – with rich volunteering opportunities that generate incredible feedback.
Over 85% felt they had developed their communication and presentation skills
98% said that they would volunteer again